Home
Michelle's Lxury Hair and Lifestyle Salon
Coming in June Naturalpathic Consulting with a whole lot of Fun stuff.
Best Holistic Hair and Naturalpathic Salon in Grapevine
Texas
Confidence is born
Michelle Everroad is an independent Hairstylist/ Certified Health Specialist, Master Nutritionist, owner of Michelle's Luuxury Hair and Skin Care Grapevine Hair Salon. Michelle offers the finest Hair Salon experience in Grapevine, Southlake, Flower Mound, and surrounding areas.
Michelle has blended both her passions and her beliefs, beauty with in and out, for when one feels good on the inside they will show it on the outside, and when they feel good about themselves on the outside, they show it on the inside, total harmony. One can not have one with out the other.
Michelle has over 25 years of cutting edge experience as a master Hairstylists, Michelle offers the ultimate in hair care and nutritional supplements,
Services
Hospital's aroung the world use Hot Heads, Hair Talk Hair Extesnions. Hot Heads tape in's are the most gentle of all hair extensions,
SoCap USA Keratin bonded Hair Extensions, 100% Human Hair Extensions
Schwartzkopf Hair Color, Schwartzkopf Color 10,
Keratin Complex Hair Straightening(new Permanent wash and style one day
Michelle's Organic Hair and Skin care
NUYU Teeth Whitening
Bridal Hair Styling in the Dallas Fort Worth Metroplex
Naturalpathic Consulting
Subtle Energy Clearing
NLP
Goal Setting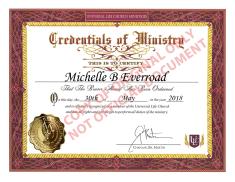 As part of the competitive and constantly evolving Holistic World, hair and beauty industry, Michelle's Grapevine hair salon , Grapevine Hair Extension Salon, and naturalpathic center strives to stay up to date with the newest trends in hair techniques, nutrition and wellness.
Bio: Michelle Everroad, your Independent Hairstylists and Certified Master Naturolpathic Practioner.
Michelle Everroad is a Master Health specialist, ex. personal trainer,
Master Naturalpath,
NLP Master Practioner,
Master Subtle Energy Practioner,
currently is finishing her Doctor to Naturapathy,
finishing her NLP Master Track practioner program.
Michelle Everroad is Master Hair Stylist with over 25 years experience,Hair Extensionist, Keratin, and Nuyu Teeth Whitening .
When you come in to see Michelle Everroad you will not only be working with a Master stylist, Colorist, Hair Extensionist, naturalpath nutritionist, but Michelle will teach you the best Cut, Style and nutritional needs for your Hair and Skin. Michelle will teach you the in's and out's for Hair Extensions, Keratin Smoothing Treatments, how to take care of your hair from inside out.
.
Michelle understands that not always do you have the time to spend hours in a hair salon, if you need to work, no problem, Michelle has her own Private Room, so bring your computers, Ipads and cords and set up. Free WiFi Available. Work while your getting your hair done or any other service done.
Get Confident Today
Time is precious for all of us. Please understand If Michelle is unable to answer your call, she is with a client, giving them her undevided attention, or homeschooling her children, or in class. Texting is available for a quicker response, or even better schedule online 24/7 on your own time.
A 24 hour Notice is required for all Cancellations, a 48 hour notice is required for Hair Extensions and Keratin Treatments. Credit Card on file is required for all appointments.
Instant email Gift Cetificates Available
Customized Packages are available upon requests.
.
| | | | | |
| --- | --- | --- | --- | --- |
| | | | | |